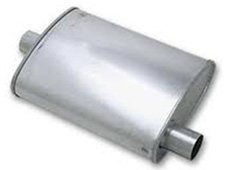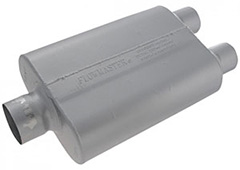 We've been repairing exhaust at this location for over 33 years in Long Beach, CA and specialize in being able to quickly diagnose and repair almost all exhaust problems.
Our Exhaust Services includes:
Free inspection and estimates
Standard muffler and pipe replacement
Performance and custom exhaust work
Catalytic converter replacement
Catalytic Converters:
Catalytic converters help improve air quality by reducing harmful exhaust emissions coming out of your engine. If a catalytic converter needs replacing, one of the problems below most likely contributed to its failure.
Engine tune-up required
Excess fuel entering the exhaust
Oil or antifreeze entering the exhaust
Deteriorated spark plug or plug wires
Oxygen sensor not functioning properly
Road damage or broken hangers
Catalytic Converters are completely dependent on a properly tuned engine. Before replacement is done, please have a complete engine diagnostic test to ensure all other engine components are functioning properly.


All of our catalytic converters are approved by the
California Air Resources Board as listed on their website.